News: Learn more about the Sammamish Valley Grange; Become a Member today!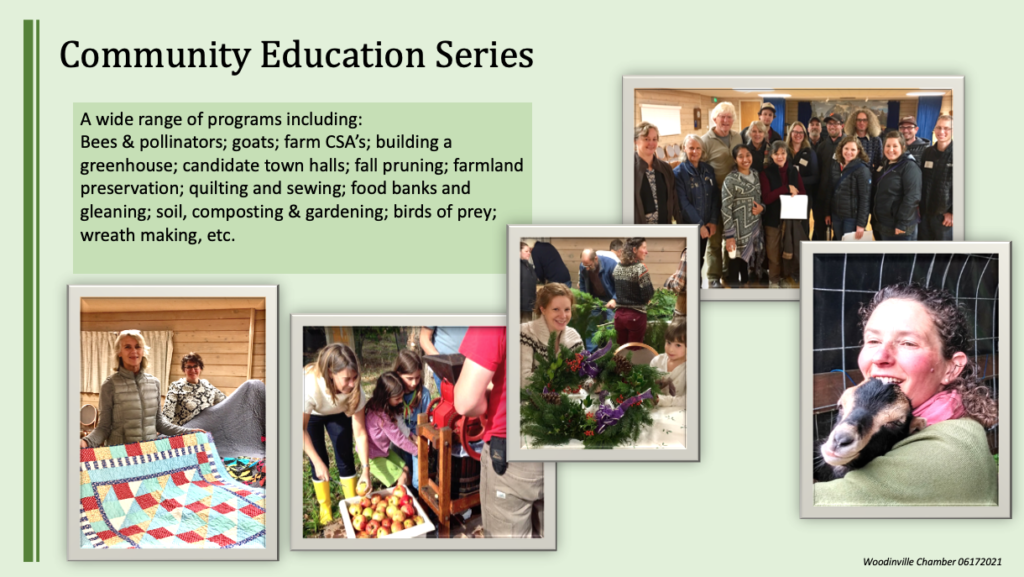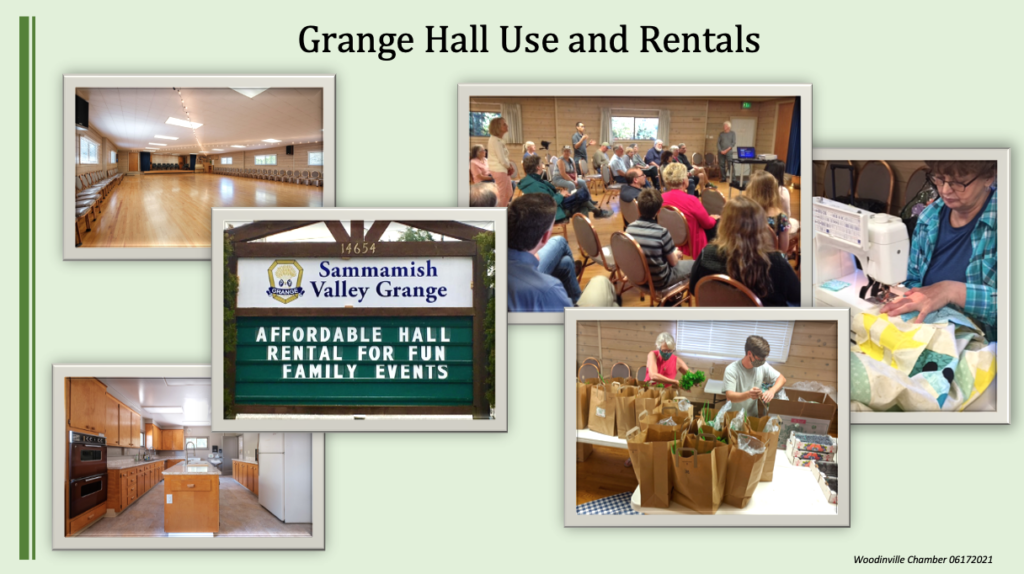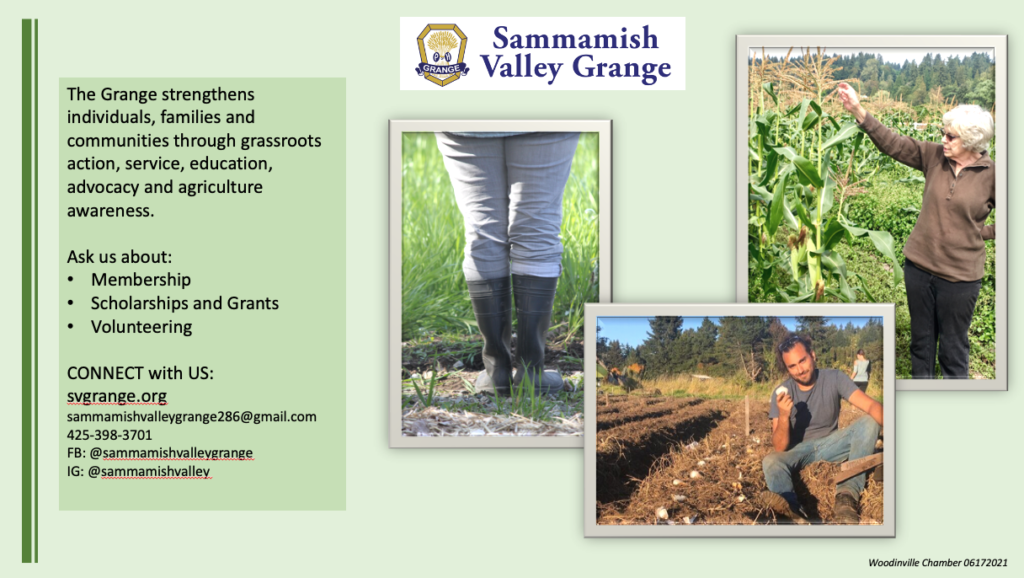 ---
Supporting a Local Food Economy
Good Food Forum, is free business-to-business resource. Made possible with support from King Conservation District and the Port of Seattle, Good Food Forum is an online community that serves the mission of King County's Local Food Initiative to build a stronger farm/sea-to-plate pipeline by connecting stakeholders across our regional food system in order to build a more sustainable, resilient, and just local food economy.
News for Farm Assistance
• Add your farm business to new King County Map/Directory
There is a new way to connect consumers to your CSA, farmstand, or online business. A growing number of King County residents are trying to find and purchase directly from local farmers. To help you share information with these shoppers about your products and how to find them, King County has created an interactive map that will allow consumers to find local food based on your farm's pick up or delivery locations, types of products, or services offered. In addition, your data is updatable so consumers will always have the latest information as things like product availability or pick up locations change. By filling out the form, your business information will be included in the map when it launches in late June. The map is a service for all farms who have delivery or pick up sites in King County. Add your farm business to the map here: https://www.farmkingcounty.org/local-food-finder.html . You will be prompted to fill out a short form that should require less than 10 minutes of your time. If anything with your business or sales locations change, you can update your information in the map at any time by following instructions on the bottom of the form. At the end of the form, you can elect to be automatically listed in Tilth Alliance's statewide, online FarmGuide and in the future online Washington State Food and Farm Atlas.
• Coronavirus food assistance program for Farmers
There have been numerous opportunities for support in the form of grants in 2020 through various government and non-profit agencies. Jot an e-mail to sammamishvalleygrange286@gmail.com and we'll help you connect with current possibilities. Checkout the COVID-19 Resource Guide for the Agricultural Community from Congresswoman Suzan DelBene's office.
Support Local Farms
Here's What You Can Do
(From our friends and neighbors at 21 Acres): In these unprecedented times, farmers have been hit hard. Closure of restaurants and food service programs who buy from local farmers provided essential and predictable revenue. The closure of many farmers markets for a period of time (some closures continue) cut off access for farmers and customers to reach each other. Mass layoffs for loyal customers has meant fewer people buying local food. Farmworkers, long under-resourced and without proper safety nets, are now considered essential workers and struggle without affordable health care. You can help! Many people are seeking out local farm products for the first time and wanting fresh food with a more direct supply chain between farm and market. Buy From Local Farmers; Other Ways to Help; More Info About Local Food Systems; Resources for Farmers. Read the entire article.
News
• Sammamish Valley Grange #286 Partners in Community BEEvesting Initiative
BEEvesting is a local initiative raising awareness of pollinators' importance to our health and making the information and tools for pollinator conservation available to all.
The program, originated by several community partners, including the Sammamish Valley Grange, are working to bring residents, farmers and businesses together encouraging everyone to further understand local environmental issues, food systems and climate challenges. Free rentals of native mason bees and their nesting boxes were provided to local farmers and growers, improving pollination of local crops and the expansion of native bee populations in the Sammamish Valley.
Mason bees don't sting and are an easy, native, worry-free pollinator for any location, not just farms. The Sammamish Valley Grange and their BEEvesting partners provide expert local resources for members of the community to develop a pollinator conservation habitat for their unique area. Schools, businesses, farms, homes, public parks and roadsides can all benefit from pollinator-friendly practices and the presence of native pollinators.
Links
State and National Grange
Washington State Grange In Essentials, Unity –In Non-Essentials, Liberty–In All Things, Charity; National Grange of the Order of Patrons of Husbandry