Join Sammamish Valley Grange members and friends for our Community Education programs in 2023. Coming up: Oct. 4th, Soil Health and Sustainability: From Bedrock Basics to Current Concept; Nov. 1st, Annual Farmers Roundtable; Dec. 6, Annual Holiday Gathering and Wreath Making. Click here for more on the Rededication of the Grange Heritage Garden in May, 2023.
---
Soil Health and Sustainability: From Bedrock Basics to Current Concepts; Oct. 4th
Soil Health is a widely used popular term; it is often described as a new way to manage soil and one that will save us from climate change.  But what is Soil Health, really?  In this talk, we'll explore where the concept comes from, what its limitations are and, where we, as land managers, conservationists, and farmers, can implement it.
Join the Sammamish Valley Grange community, along with presenter, Nate Stacey, Wednesday, October 4th, 2023, 7 p.m, for this free virtual program, as we continue our Community Education series.
The term Soil Health is now widely recognized in mainstream sustainability discussions. It's often touted as a panacea for many environmental challenges like soil degradation, soil sustainability, and climate change and, it is frequently billed as a new strategy for land management. Proper soil management, however, has long been a goal of land managers, conservationists, and farmers and no matter how those practices are described, it's important to recognize that like a soil developing in place, our understanding of soil develops too. This talk will review some fundamental basics of soil science and illustrate how those concepts have led into our current understanding of what soil health is, what challenges it can address, and where it might take us into the future.
We encourage you to register in advance here on Eventbrite (a Zoom link will be provided ) or go directly to this Zoom link to join the program.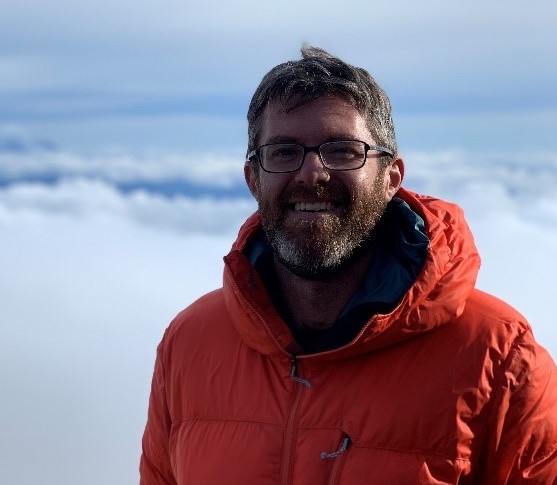 About Nate: Nathan Stacey is the Director of the Farm Program at Tilth Alliance. As a member of the farm team, he develops and delivers programming that facilitates farmer-to-farmer learning. Previously, he was a Postdoctoral Research Associate at Washington State University's, Center for Sustaining Agriculture and Natural Resources. There, he conducted on-farm research investigating organic soil amendments, cover cropping, compost production and generally, anything to do with the soil. He earned a Ph.D. in Soil Science from Washington State University and frequently develops and delivers educational programming for farmers, gardeners, and agricultural professionals.
---
Sammamish Valley Grange programs are free, open to the public and share the Grange mission for educational outreach and neighborly engagement. These community programs are generally the first Wednesday of the month beginning at 7 p.m. (with some exceptions on days/times.) Meet those who are committed to environmental stewardship and who share food in our community. Sammamish Valley Grange Hall is located at 14654 148th Ave., NE, Woodinville, WA 98072. Membership in the Grange is open to the public. For more information, please e-mail sammamishvalleygrange286@gmail.com.
---
Past programs include:
John the Falconer and His Birds of Prey; July, 2023
Winter Gardening Basics; June 2023
Rededication of the Grange Heritage Garden; May 2023
Spring Pruning; April 2023
Meet Your Local Farmer & Learn About CSA's; March 2023
Edible Gardening 101; February, 2023
Holiday Potluck & Wreath Making; December 2022
Annual Farmers Roundtable (6th Annual); November, 2022
Resilience in a Time of Climate Change–Upholding the Urban Growth Boundary; October 2022
Sammamish Recycled Water Project – Year 2; September 2022
John the Falconer & His Birds of Prey; July 2022
Spring Ornamental Pruning Demonstration, May 2022
Adventures in a Year of Home Grown Food, April 2022
Introducing Pollinator Pathway NW, March 2022
Eunomia Presents: Pasture Poultry in the Sammamish Valley, February 2022
Wreathmaking with Rotaract students at Celebrate Woodinville Winterfest, December 2021
Farmers Roundtable (5th Annual) with NRCS and Student Biochar project, November 2021
Virtual Homesteading: Garden Now for Spring Success!, October 2021
Goat Husbandry and Homesteading, June 2021
Meet Your Local Farmer and Learn about CSA's, May 2021
Recycled Water Project in the Sammamish Valley, April 2021
Spring Farmers Roundtable–Working Together Collectively.
An Introduction to the 5 R's of Sustainable Living – A Focus on Recycling, February 2021
Fourth Annual Farmers Roundtable, November 2020
Partnering for Environmental Stewardship, October 2020
Native Pollinators: Garden and Habitat Restoration, September 2020
Greenhouse 101 with Andrew and Antoine/Regeneration Farm, February 2020
Farmers RoundTable (third annual), November 2019
City of Woodinville Candidate Town Hall, October 2019
Screening, Modified the Film; May, 2019
Herbs are People's Medicine with Eaglesong Gardener; October 2019
Backyard Chickens and Fowl 101; September 2019
Grange Annual Picnic, July 2019
The Falconer, June 2019
Modified, the Film; May 2019
BEEvesting in our Community (Mason Bee distribution); April 2019
Farm Bill Impacts Sammamish Valley, Regional Agriculture and Local Food Systems; March 2019
Fossil Free King County; February 2019
Farmers RoundTable (second annual); November 2018
Sammamish Valley Heritage; October, 2018
Fall Pruning; September 2018
The Falconer and his Birds of Prey; June 2018
Drip Irrigation and Rain Harvesting; May 2018
Woodinville Arts Alliance Info Night; March 2018
Ready, Set, Grow; February 2018
Fix-It, Don't Pitch It Clinic; April 2018
Master Gardeners; February 2018
The Next Generation of Farmers; November 2017
Juice the Harvest; October 2017
Home and Backyard Composting; September 2017
King County 4-H; June 2017
Soil, an Unsanitary Place to Plant Seeds! Dr. R. James Cook; May 2017
Rainwater to Wastewater; April, 2017
Farmland Sustainability in the Sammm. Valley; March 2017
Exploring Local Scholarships; February 2017
Quilting and Sewing for Charity; November 2016
Food Banks and Gleaning, Don Morgan; October 2016
All Things Apples, Tom Quigley; September 2016
How I Came to Be a Farmer, Lila Chapman; March 2016
Bees 101, Rebecca Reid; February 2016